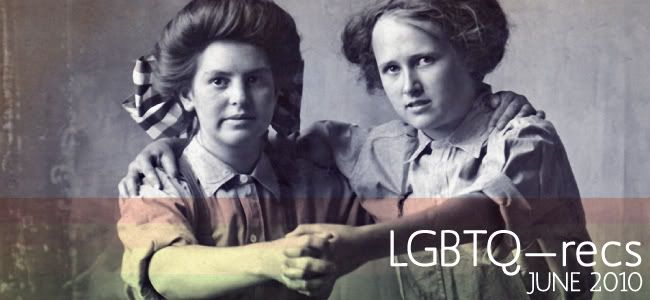 I snatched the following from
busaikko
, because she summarized it so perfectly:
What is
lgbtq_recs
. . . Every day for the entire month of June, participants will be posting recs for books, films, television shows, comics, radio shows, short stories, music videos, storytellers, operas, and anything else with an LGBTQ theme. Please, if there's even one rec you can make, consider signing up to share with the comm. Everyone is welcome to join or watch.
The
Sign ups
are still open until tomorrow Saturday, May 29 12:00 noon EST.
I signed up for 2 movie recs. Now I only have to pick them out of my not so short list of favourites. ;)